Makeup – Sonya Cosmetics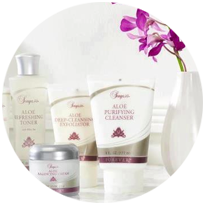 The Sonya Colour Collection is one of the only aloe vera-based cosmetic lines in the world that delivers skin care and makeup in one. Sonya's unique combination of natural ingredients, from pure aloe vera and antioxidant vitamins, to marine extracts and chamomile, can help protect, nourish and soothe the skin. This magnificent collection celebrates the rich colors of life with hues for every skin tone and every mood, and has a versatility that allows you to easily take your look from day to night.
Let Sonya help you take the guesswork out of looking beautiful!